Just a league match…?
Rastrick Raiders 0-6 Lindley Lionesses
In possibly the most historic match in 49 years, The Huddersfield Macron Junior Football League celebrated its 1st Ever All Girls Match at Rastrick Junior FC.
The much anticipated match played out with a strong win for the Lionesses, a hat-trick from Baljot Dhami, and goals from Connie Biddle-Mogg, Lila Madej & Ruby Jarrett.  But the result was simply a side-show to the main showcase, with Girls Football taking centre stage at last!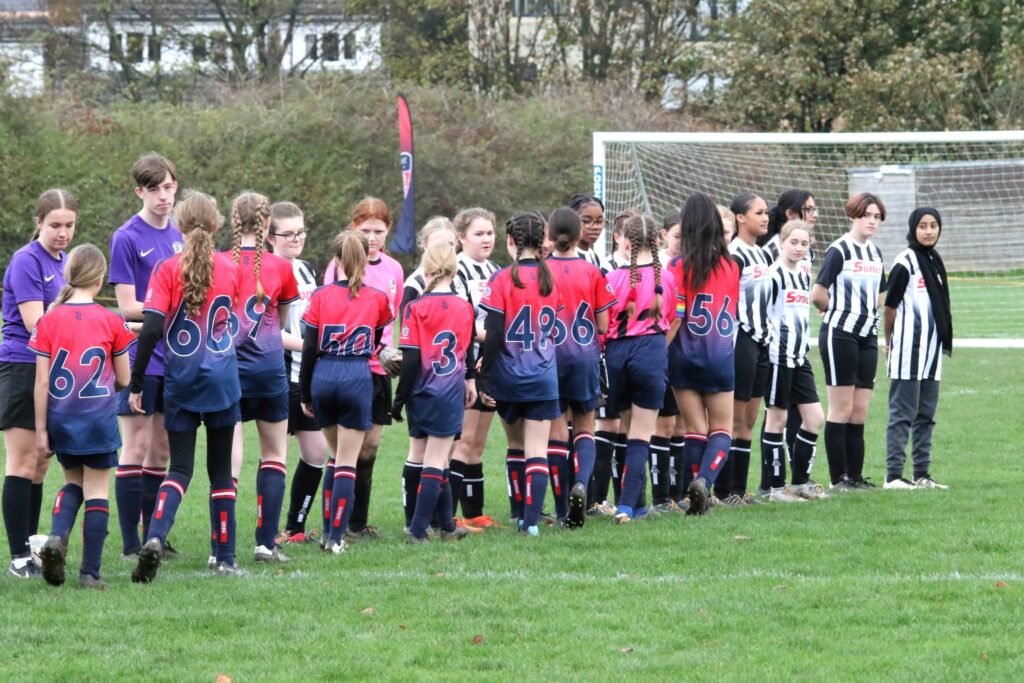 Match official Elle-Mae Leitch lead the teams out with her assistants Byron Littlejohn & Finn Boyle.
With 200+ specators looking on, the girls exchange pleasantries and set out to give is a match to remember.
And what a terrific match it was!  The first half was a tight affair with great battles across the pitch and only a few chances were forged, with the Rastrick Raiders going in at half-time just 1 goal behind.  In the second half, Lindley Lionesses took control with a fine display and created lots of chances, running away with it 6-0 at the final whistle.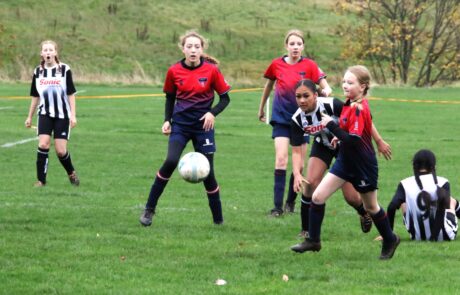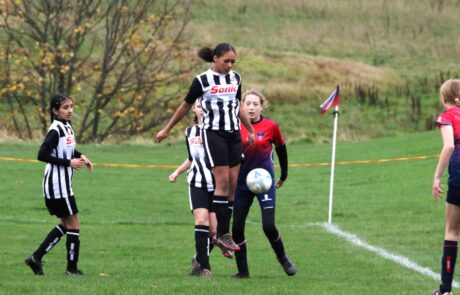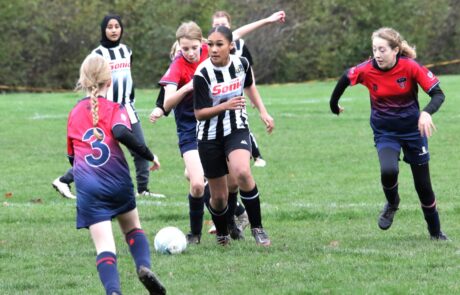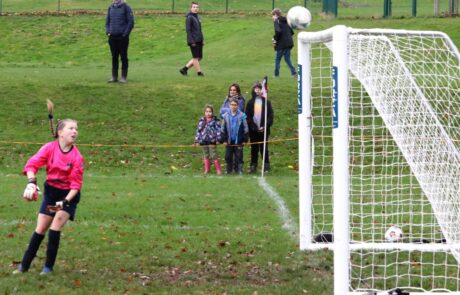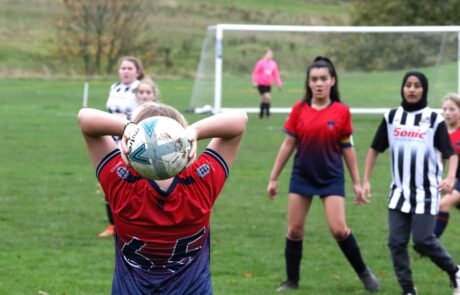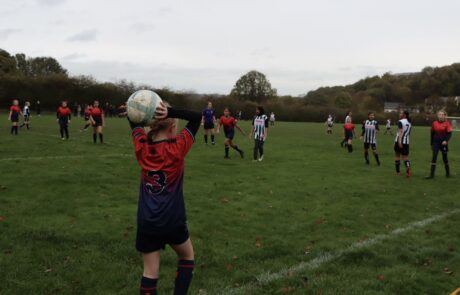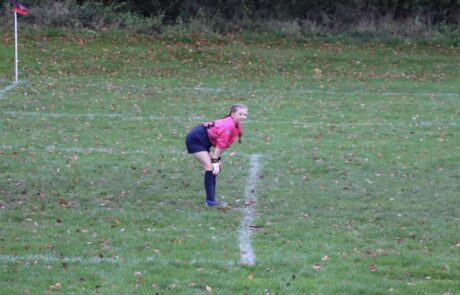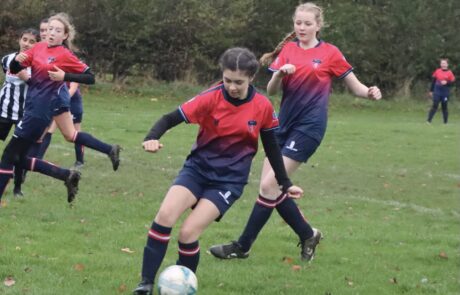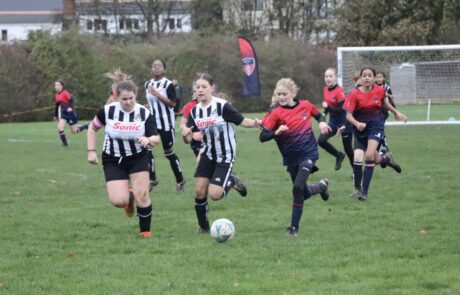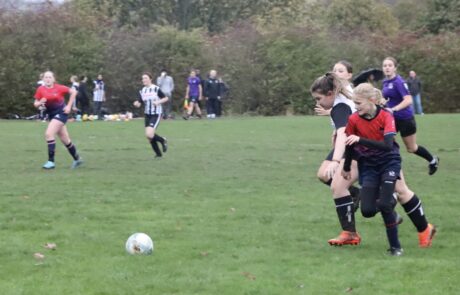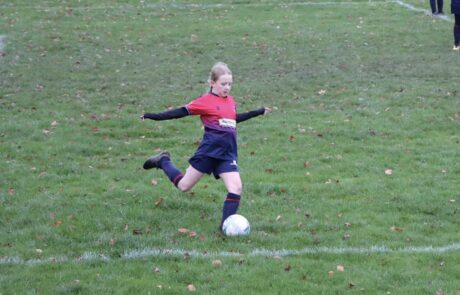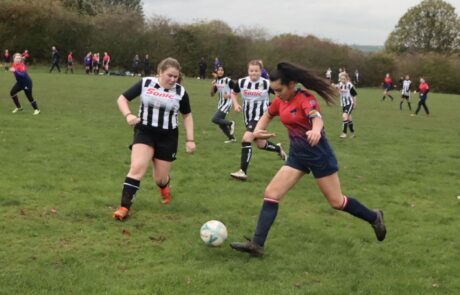 There were many contenders for Players of the Match, with an outstanding performance from Lacey Doy and a fine hat-trick from Baljot Dhami, but the opposition coaches gave their awards to Calliat Patterson and Connie Biddle-Mogg who were both sensational in their defensive work, making it really difficult for either team to get in on goal.
A number of spectators were very impressed with our referees performance.  Elle-Mae controlled the game perfectly with the help of her assistants, which is great to see from 3 purple-shirt officials.
David Hague, Chairman of the HJFL, was on hand to present the awards and hailed the growing popularity of the girls game.  It was a very proud moment for the league with many league officials in attendance to support the occasion, and he thanked everyone involved.
The whole event was a success, and we hope that it encourages more girls to get into football and show us what they can do.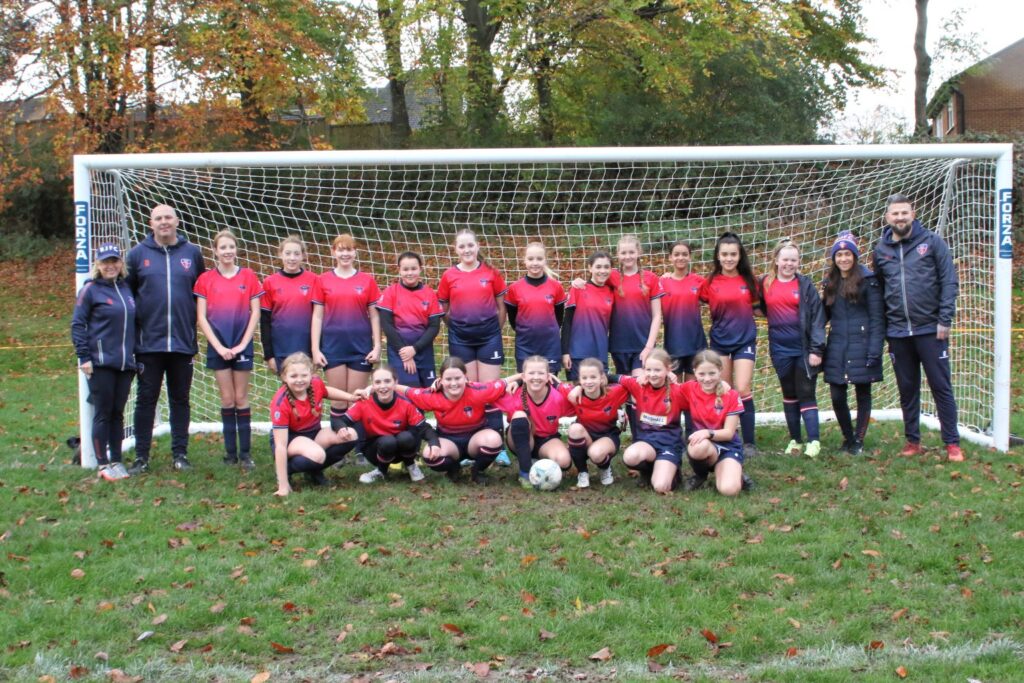 From Rastrick Raiders Manager Heidi Jackson: "I'm really proud of all the girls. We are in our second season now and have had a great response particularly in the summer. We now have 19 girls on board.
"Hopefully we get more all girls' teams in the Huddersfield league. That would be the dream to make our own section for women's football. We really enjoyed playing Lindley and can't wait to face them again in February in the reverse fixture.
"The league is a mixed league and you are seeing more mixed teams for sure. Before you might have seen just one girl involved, now there is four or five which is great to see."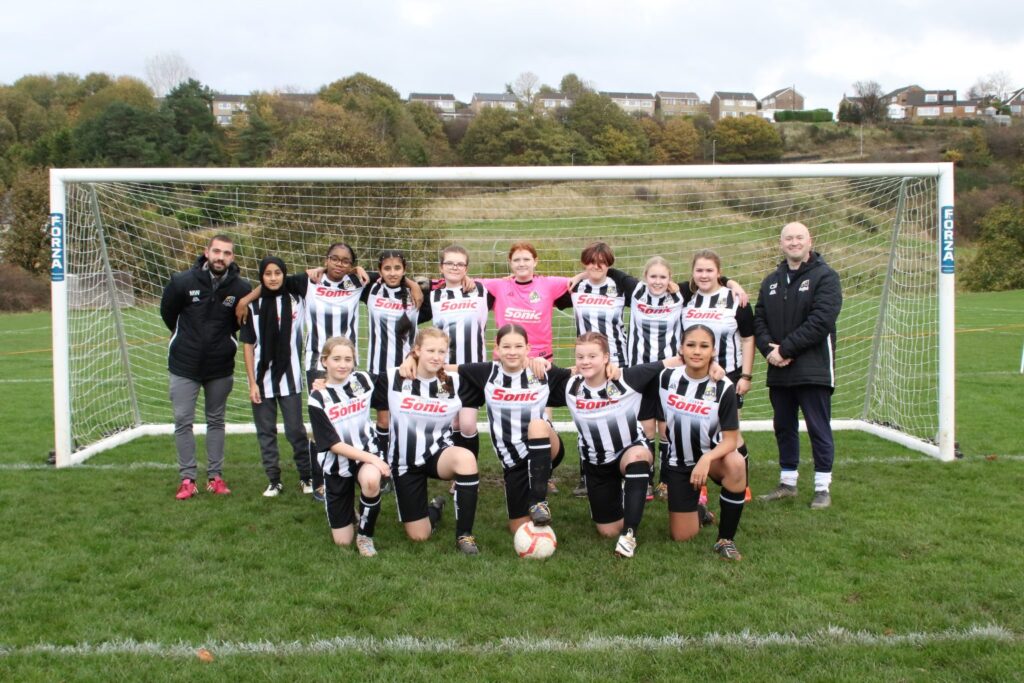 From Lindley Lionesses Manager Chris Madej:  "We started the team in the aftermath of the Lionesses' success this summer when England won the European Championships. We wanted to start a team and so I went to Lindley football club and asked if I could get one going and they said yes. We now have 15 players and all the girls are really enjoying it.
"I think it's fantastic that this game has happened, it is an historic moment for girls' football locally. I was nervous before the match hoping it would go well and it did. There was a great crowd there too."
The occasion has been hailed as a fantastic step forward for girls' football locally, and could be the start of a wonderful local derby between the two sides.  Everyone is certainly looking forward to the rematch!