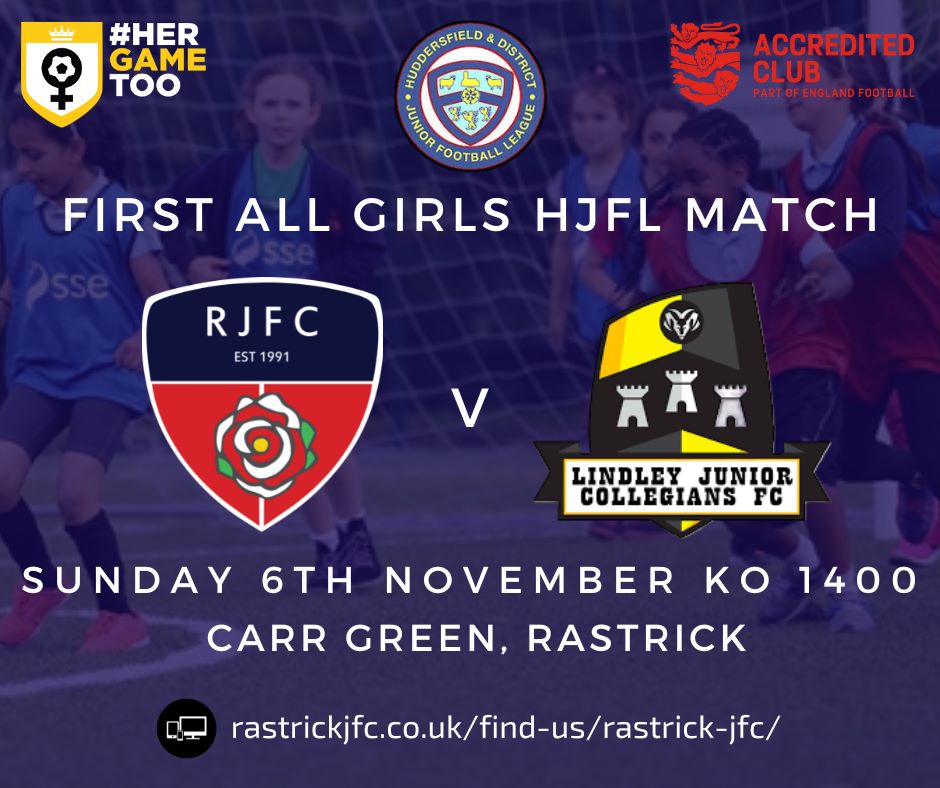 Something rather fantastic is about to happen! History is being written…
This season marks the first time in Rastrick Juniors proud 31 year history that an ALL GIRL team has been registered at our club.
Our Under 13's Rastrick Raiders have already etched a mark in our club's story, but this weekend they are taking it to another level!
On Sunday 6th November, The Rastrick Raiders will make their mark on the Huddersfield Junior Football League when they meet The Lindley Lionesses in the FIRST EVER ALL GIRLS MATCH in the league's history.
The HJFL was established in 1973. Its been a long time coming, and the RJFC family are incredibly proud that its our girls who will host this historic event.
Everyone is invited to come and support our Trail Blazers!
Sunday, 2pm kick-off
Carr Green Fields
Burgers & Hotdogs
Hot & Cold Drinks
Oh, and probably the biggest football match since EURO'22 ENG v GER!!!