Keep warm this Winter with the new style RJFC Bobble Hats!
Complete your Pre Order using the form HERE.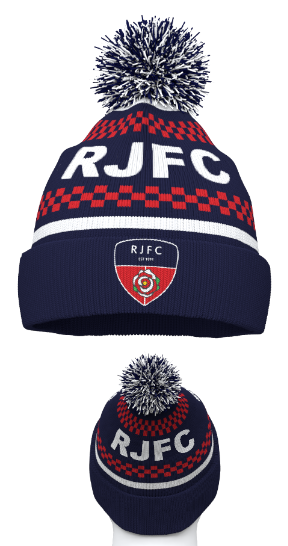 Bobble hats will be available in four weeks in restricted numbers at £13 each.
Hats are suitable for Juniors and Adults.
Payment made by completion of the order form and bank transfer to RJFC will secure your hat(s).