Keep warm this Winter with the new style RJFC Bobble Hats!
Complete your Order using the form HERE.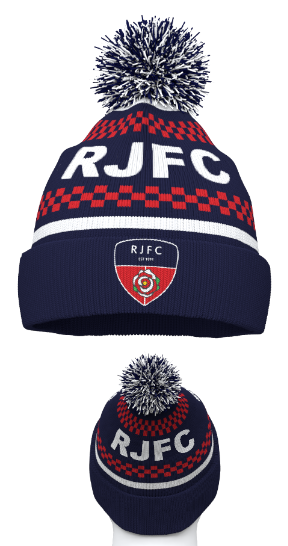 Bobble hats are available immediately in restricted numbers at £13 each.
Hats are suitable for Juniors and Adults.
Completion of the order form and bank transfer to RJFC will secure your hat(s).