Our Under 7s had great fun at an event to help raise money for Tyler from Dalton.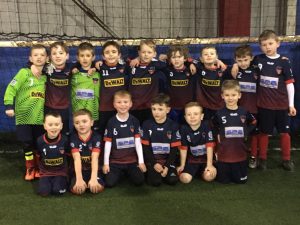 Tyler's family recently received the devastating news that Tyler has Leukemia.  Michael, Jade and Tyler now face a long and hard journey to get Tyler well again and back home to the rest of his family and friends. As you can imagine, this will entail a number of medical treatments and procedures that will be uncomfortable for Tyler and heartbreaking for his parents to watch.
In order for Michael and Jade to support Tyler through every medical episode, they will obviously be unable to work for the next few months at the least.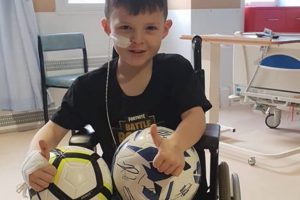 This is where you lovely people can help. We want to try and raise as much money as possible to help the whole family. We've set the target quite high as I think we all know how much every day living costs amount to, without thinking about travelling to and from Leeds every day.
The money will be going direct to Jade and Michael and should people's donations surpass our expectations, it would be lovely if the family could treat Tyler to a mini holiday once his hospital treatment has ended.
Please visit https://www.gofundme.com/help-out-our-little-man-tyler?utm_source=facebook&utm_medium=social&utm_campaign=fb_dn_postdonate_r to make a donation of anything you can spare.
Everyone at Rastrick Juniors sends all their love and best wishes to Tyler and his Family.